Founder/Lead Photographer
Paul A. Smith
PAUL ANTHONY SMITH is an accomplished editorial photographer whose specialty is in the area of physical fitness. Many of Paul's images have been featured in various fitness publications and websites. His ability is capture the human form in motion is nothing short of amazing. Paul continues to expand his knowledge and is enlarging his area of expertise as he pursues wedding photography, lifestyle portraits and nature projects. He is also an active military member a graduate of Cal Poly Pomona, with a degree in Business Marketing. Paul has harnessed his type A personality and used it to his advantage to balance, work, school and his passion for photography.
Favorite quote to date:
"If you're not where you are. If you're not where you want to be. If you don't have what you want, want to have. If you're not where you think you should be at this particular place. It has nothing to do with the system, but it has everything to do with the fact that you're not making the sacrifice."
– Eric Thomas
Equipment used:
Canon 5D Mark III x 2
Canon 1DX
Canon 70mm-200mm 2.8 L II
Canon 24mm-70mm 2.8 L
Canon 35mm 1.4L
Canon 50mm 1.2L
Canon 85mm 1.2 L
Sigma 35mm 1.4 Art
Sigma 50mm 1.4 Art
Canon 24mm TSE L
Paul C. Buff Strobes, controllers and modifiers
Pelican Flight Cases 1640 and 1600
Macbook Pros
Wacom Tablets
Adobe Lightroom
VSCO Packs 01-07
SLR Lounge Preset System
---
Action & Fitness sports and lifestyle photography for advertising, editorial coverage, photography, for advertising, fitness event editorial coverage.

Mission:
To inspire others by capturing and sharing our perception of reality to the masses...

Description
Providing breathtaking photographic images in the actions sports, fitness community and lifestyle photography movement that inspire.

"CrossFit" is a registered trademark of CrossFit, Inc. Simply Perfection Photography is independently created and maintained by its owners, without any affiliation, connection, or association with CrossFit, Inc., nor the sponsorship, endorsement or approval of CrossFit, Inc. or any of its parents, affiliates and/or subsidiaries.
Powered by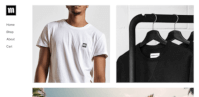 Create your own unique website with customizable templates.